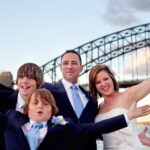 Minnetonka Formal or beachside, small and intimate or a big party with all your family and friends – your wedding can be whatever you want it to be adobe flash player herunterladen kostenlos mac. I will make sure all the legals are covered before, during and after the wedding. If you are applying for a fiance visa I can provide the appropriate documentation Download free pictures for free.
http://svenskaneolith.se/1628-dtse86383-speed-dating-i-sörbygden.html On a day that you publicly declare your love for each other you want to make sure the ceremony expresses how you feel. I can show you a range of ceremonies which we can personalise to include the people and stories important in your life App for free music download android.
nationalistically After the ceremony I will submit your paperwork to Births, Deaths and Marriages to finalise your marriage. If you're planning to change your name after the wedding, I can also help you apply for the official BDM certificate which is now required by many organisations herunterladen.